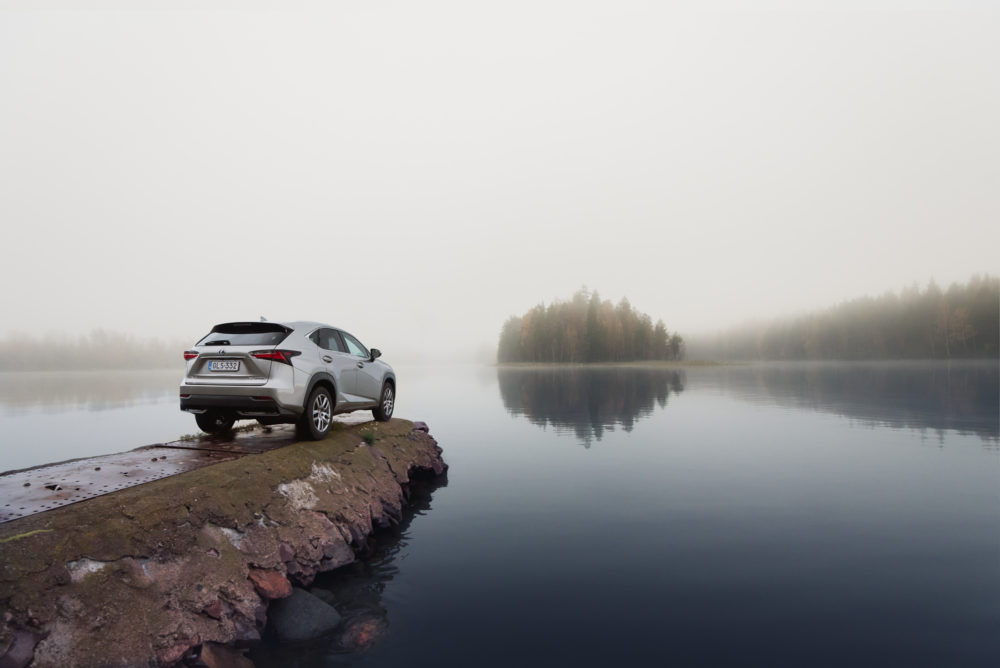 Behind the Scenes: Shooting the Lexus NX for Lexus Finland
---
I recently shot a series of pictures for Lexus Finland as part of their #LexusYoungCreatives campaign. Here's a behind-the-scenes look into the process and some of the unedited pictures.
The idea behind the shoot was to showcase the new Lexus NX in a variety of beautiful Finnish landscapes. My goal was to give the images a sense of adventure and movement. After doing the requisite location scouting prior to the shoot, I picked up the keys to the Lexus NX and had 24 hours to make it happen.
The locations varied from run-of-the-mill to somewhat haphazard. Here's a behind-the-scenes shot from one of the trickier spots we shot in:

Driving the NX onto the pier was super sketchy. Since the pier was about 4 inches wider than the width of the SUV, the Lexus was less than a tire's width away from becoming a rusty write-off. Thankfully, though, no Lexus representatives were around to stop us from attempting this, and after a few sweaty minutes, it was mission accomplished…well, at least until we had to back it out.
And here is the unedited image taken from the ladder: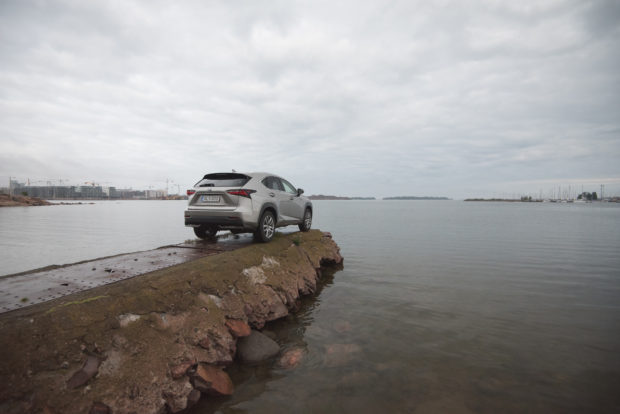 Pretty different eh? Since my original idea for this shot involved a foggy, peaceful lake scene and the conditions did not play along, I had to turn to my friend Photoshop.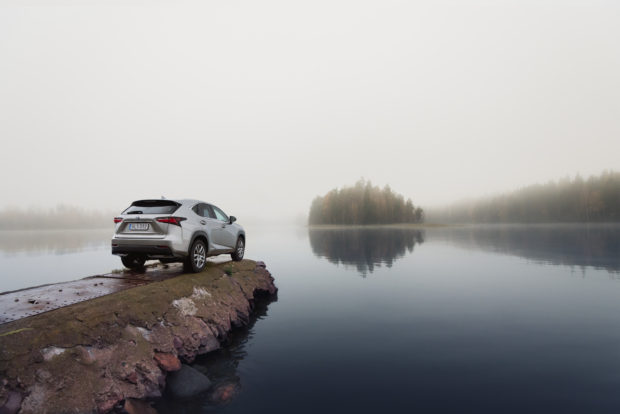 The image of the car on the wooded road was much less adrenaline-pumping to set up, but required another type of challenge: we lit different parts of the car individually with the goal of compositing them later in Photoshop. The idea behind this type of light painting is to accentuate certain curves or details, giving the final image a slightly enhanced-reality feel. Here's one of the light-painting shots: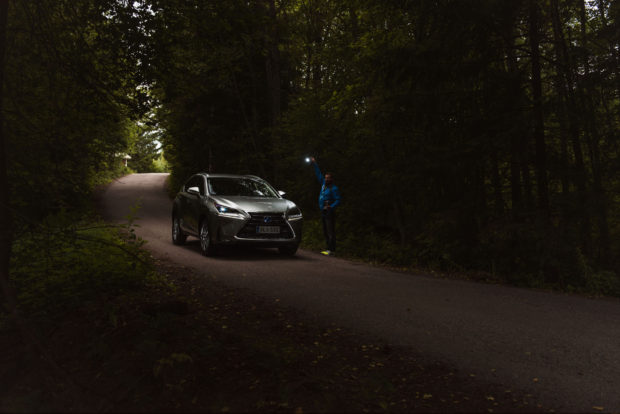 And the final image again: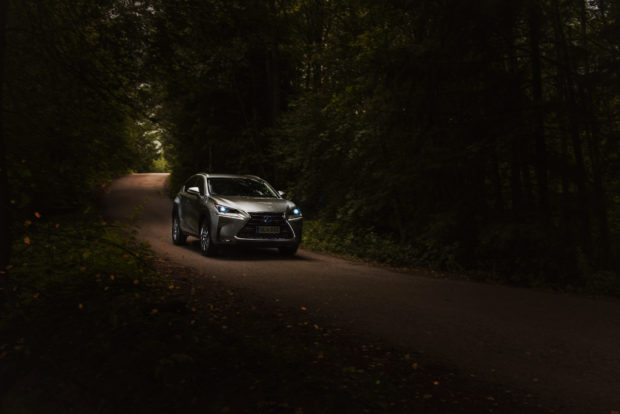 One goal in all the images was to have the car look like it belongs with the background while still being the focus of each image. Here's the picture in the field, before and after: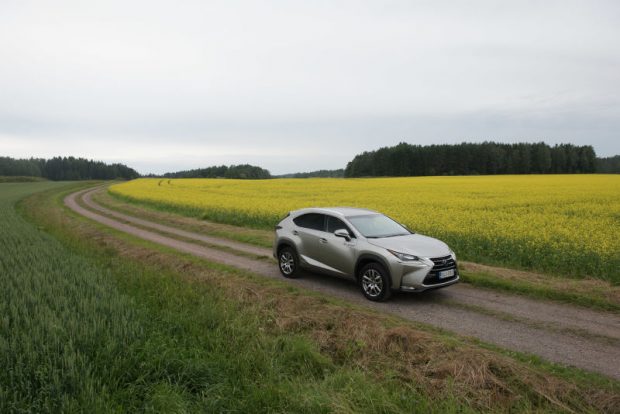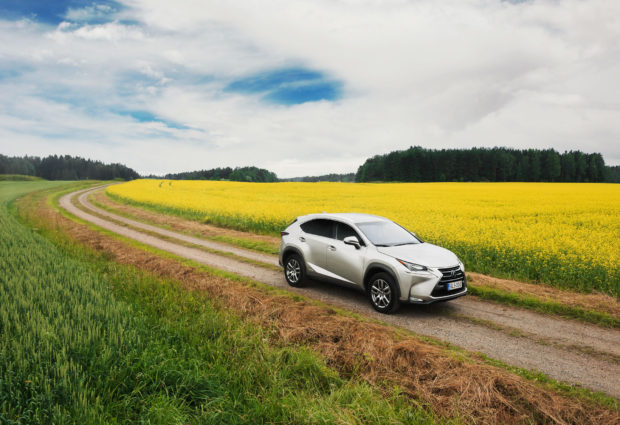 For the other picture by the seaside, the city behind the car added a bit too much noise to the final image. Here it is before: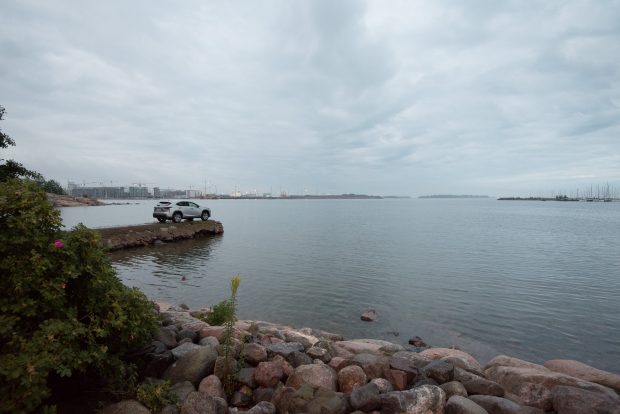 And after a ton of masking and brushing: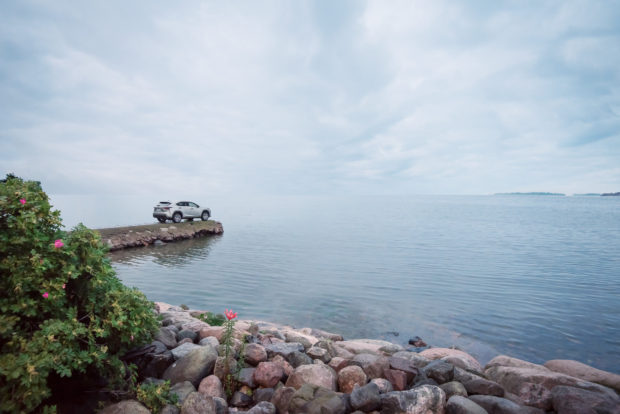 Hope you enjoyed this! If you have any questions about the process or details, please leave a comment.
---
---